Our BTs
Scroll down and click the photos to read about our BTs, their arrival stories, likes, dislikes, bios, diary entries AND more!
DallasBTSters - if you have a Dogster page or a personal website for your BT, please send the link to info@dallasbts.com to have it added to this page.
Jester
Liesl
Lily Bear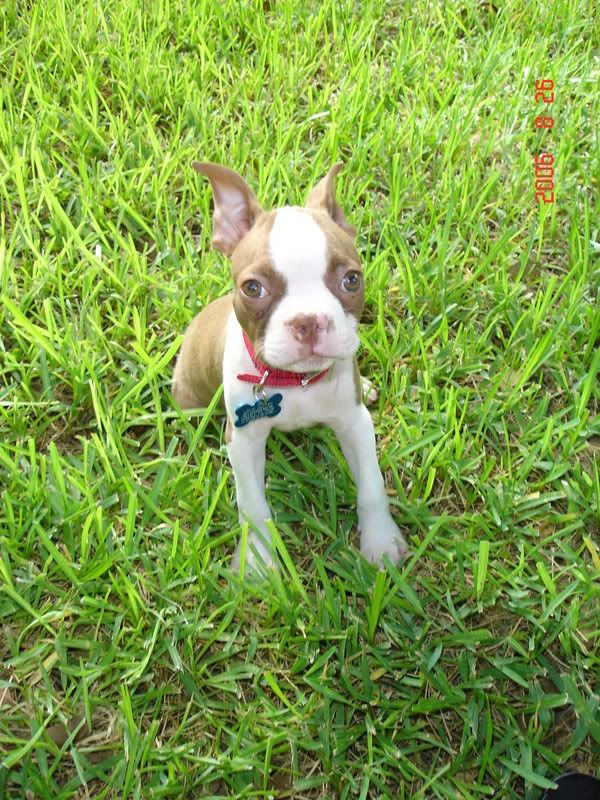 Louie Nguyen
Marlowe
Honorary Members
Fort Worth Bostons
"Bostons sleep in the bed!"
Fort Worth residents looking for other Bostons and their owners

Brickhouse Bostons
kellyandcompany
Condie, George, Reagan, Arthur and Maggie
From The Frozen North

Eric and Bandit
Chicago

The Gem Sisters
Ruby Camille, Opal Peach & Lady Diamond Iris
Chicagoland

Kim, Greg and Tabby
Eldorado, Kansas

Zayda, Skylar & Zoe
West Texas
---
©2010 All Rights Reserved. DallasBTS.com May not be Reproduced Without Permission
DallasBTS.com/bb is Best Viewed with a Blackberry!
Please note: Links to external sites may not be optimized to be viewed on a handheld device.